Greetings from the President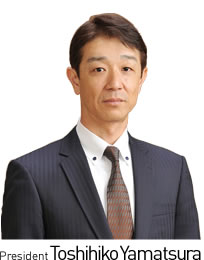 Since we started metal recycling business in 1963, it has been 50years and this year is 35th years since we established the company, Metal Do Co., Ltd. For 35years we have been engaged in the sales of nonferrous metals and recycling for all of rare metals.
Even now, we are constantly and promoting new recycling systems and more effective uses of resources not only domestics but also all over the world.
In addition, we recognize that "environmental issue and compliance" should be more significant for social responsibility.
Nowadays, dramatic changes on political and economy lead to the instability and influences on demand and supply of primary resources and recyclable resources market.
We wish to seize and to make use of those changes to archive our aims. Utilization of information and products as our keynote, we will make more effort in the future recycle industry.

From May 2013, I will become the 3rd generation of the Managing Director of Metal Do Co., Ltd. I would continue and devise our business with customers' support and advice.